UF Students and Student Organizations are encouraged to make prompt responsible decisions and seek emergency medical attention for individual(s) who need care, as a result of alcohol and/or other substance(s) use.
Student safety and well-being is always the top priority in any emergency.
The Medical Amnesty Policy applies a waiver of student conduct process disciplinary action under University Regulation 4.040.
Students and Student Organizations who follow the Medical Amnesty procedure are eligible for amnesty consideration.
To receive consideration for medical amnesty, Students and Student Organizations must follow the three C's:
CALL: Take immediate action to receive appropriate help (i.e., dial 9-1-1)
COMMUNICATE: Share all known details and information regarding the incident and surrounding circumstances with emergency responders
COOPERATE: Cooperate with all lawful requests from emergency medical responders, law enforcement personnel, and/or university officials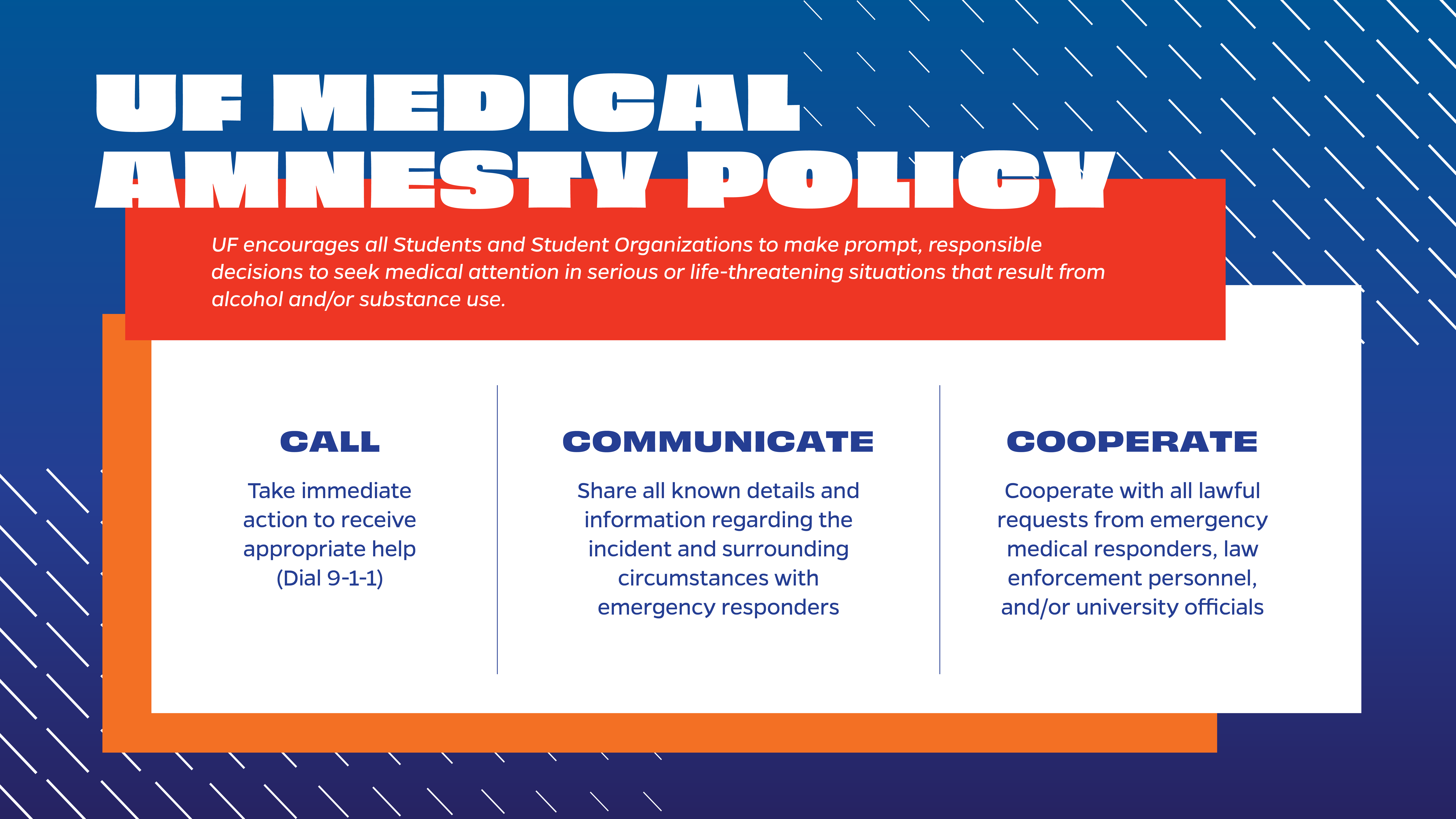 The complete Medical Amnesty Policy is available on the UF Policy Hub.
---
A list of FAQs regarding the Medical Amnesty Policy is also available.
---