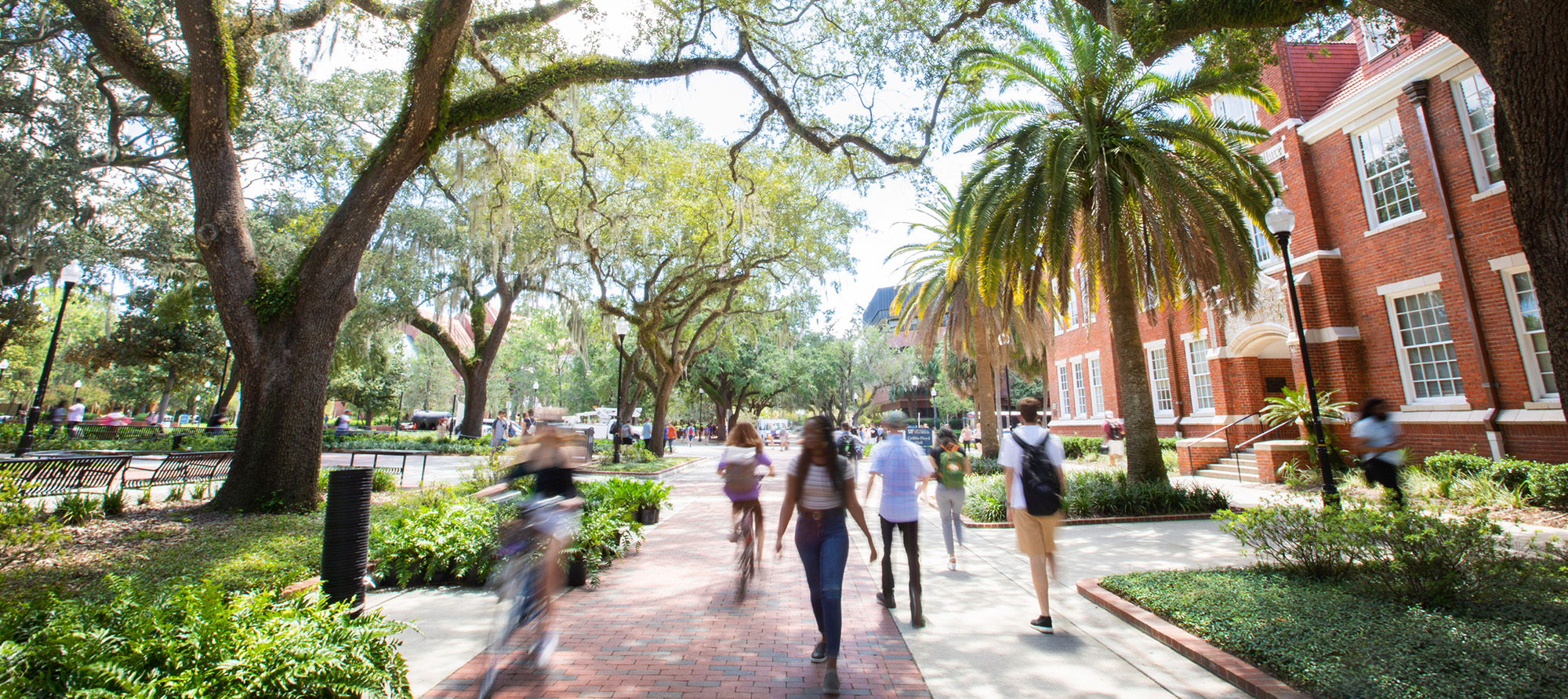 Message from the Vice President
The Gator student experience extends beyond our world-class courses taught in lecture halls and online. It is expansive, inclusive and immersive. It is about preparing our students to become skilled and purposeful scholars who lead in in their professions, in their communities and for each other, not only in good times, but in times of uncertainty. Gators embrace opportunities to collaborate, innovate and advocate.
With the launch of our five-year strategic plan, we are building on a tradition of excellence and setting the vision for a new era in student support. We are committed to transformational, student-centered learning and development that enhances students' degrees, relationships and experiences.
In alignment with the University of Florida's role as a premier university that the state, nation and world look to for leadership, the Division of Student Life will focus on students' growth as leaders and learners, ensuring they gain transferable skills to broaden their horizons and propel them forward.
Rooted in research and grounded in data, our strategic plan provides an agile and proactive framework for each of our departments to create memorable experiences for all students.
Thank you for taking time to explore our path forward. Go Gators!
Dr. D'Andra Mull
Vice President for Student Life